Tour Ireland and thin places or places where the veil between this world and the eternal world is thin with author and tour guide, Mindie Burgoyne.  These mystical, spiritual tours will help transport you into a higher existence when you sense the healing energy in Ireland's thin places.  Our tours are crafted as spiritual tours (though not religious), and are ideal for people interested in earth energies, the healing arts, nature, Reiki masters, artists, those who desire connection with ancestors, those interested in Celtic history and archaeology, shamanic journeyers, and people looking for spiritual growth.
Each year we craft specific tours that balance mystical sites, vibrant towns, stunning landscapes and encounters with the best visitor attraction in Ireland — the Irish people. Our tours last approximately 10 days and focus on a particular region in Ireland.
EACH TOUR FOCUSES ON A REGION
Each Thin Places tour focuses on one region in Ireland – the North, the Southeast, the Southwest and the West. We believe this gives a visitor a richer experience than trying to do the whole country in trip.  Less time on the bus, more time in the landscape.
Because Ireland is small country (about the size of West Virginia) visitors often cram too much into one visit trying to navigate the entire country. If your trip is one – two weeks long, try to see more sites in less miles of travel. Your experience will be richer as you will be less tired and will have more time to hook into the Irish culture. Don't rush.
~Mindie Burgoyne: Ten Tips for Travel to Ireland
THIN PLACES MYSTICAL TOURS FOR 2014
In 2014 we will run two tours – one in May (North region) and one in September (the Southeast region).  Traveling off the peak season of summer keeps the prices lower and avoids crowds.  Consider joining us this year for ….
Castles Saints & Druids – September 11-21
This tour includes 26 sites over 9 days and focuses on sites associated with kings, monastic settlements and megalithic ruins.  7 castles, 10 monastic sites and 8 megaliths scattered across 10 counties in the southeast region of Ireland are the bones of this tour.  The perks? An overnight stay at Barberstown Castle, and a tour of Ireland's 3 most haunted sites – Charleville Castle, Leap Castle and Hook Head Lighthouse.
Download the Castle, Saints & Druids Brochure for 2o14
Mystical sites in Ireland have been referred to as "thin places."
This short video shows places on the tour. Mindie Burgoyne offers commentary on the thin places concept.
Thin places are those places where the veil between the physical world and the eternal world is thin. The two worlds intersect or seem woven together.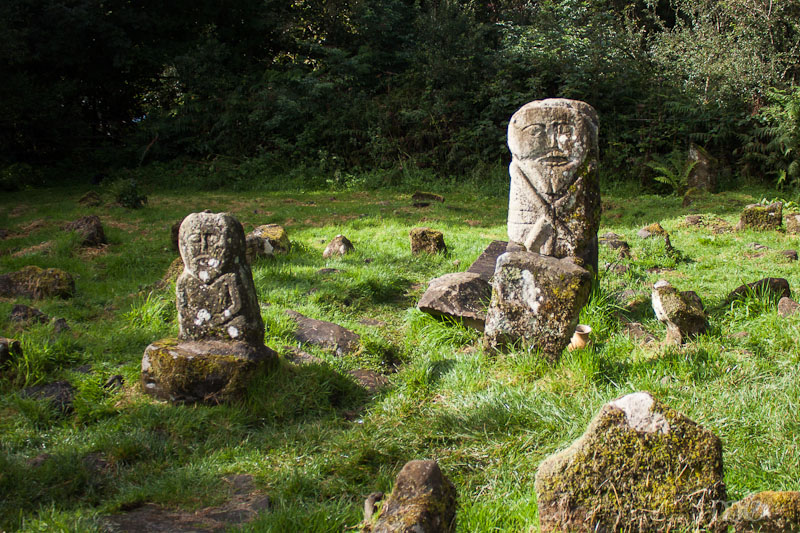 "These tours are not about piling into a bus and stopping to see some standing stones and abbey ruins," states Burgoyne. "Our tours are about becoming an image in an ancient landscape and traveling within the context of a story. At the end of our tours, guests feel a spiritual transformation."
I went on the Thin Places tour that covered the south of Ireland [2011]. My favorite stop was Hoare Abbey because of its beautiful and haunting setting, in the shadow of the Rock of Cashel, evoked such a strong sense of time passing and the lives lived in its now-crumbling walls. I like the tour because we could immerse ourselves in the magical atmosphere of Irish history, spirit, and belief: a combination deeply integrated and intertwined in the people's character.
~Kathleen R. , Seattle, WA
Is this a religious tour?
The Thin Places tours are not religious or affiliated with any particular religion.  However, some of the sites have religious significance – stone circles, monastic ruins, tombs, cathedrals.  Most of the sites have a tie with myths, legends, and the eternal world – or the world beyond this one.  So people of all faiths, and people strongly interested in history and culture will enjoy this trip.  Most of these are sites that are not typically on the Ireland coach tours…. and aren't easy to locate for the self-drive tours.
FUN – This tour also has fun activities.  Because we overnight in vibrant towns, guests will be able to visit the pubs, experience live Irish music, chat with the locals and visit some of the most exquisite landscapes in western Europe.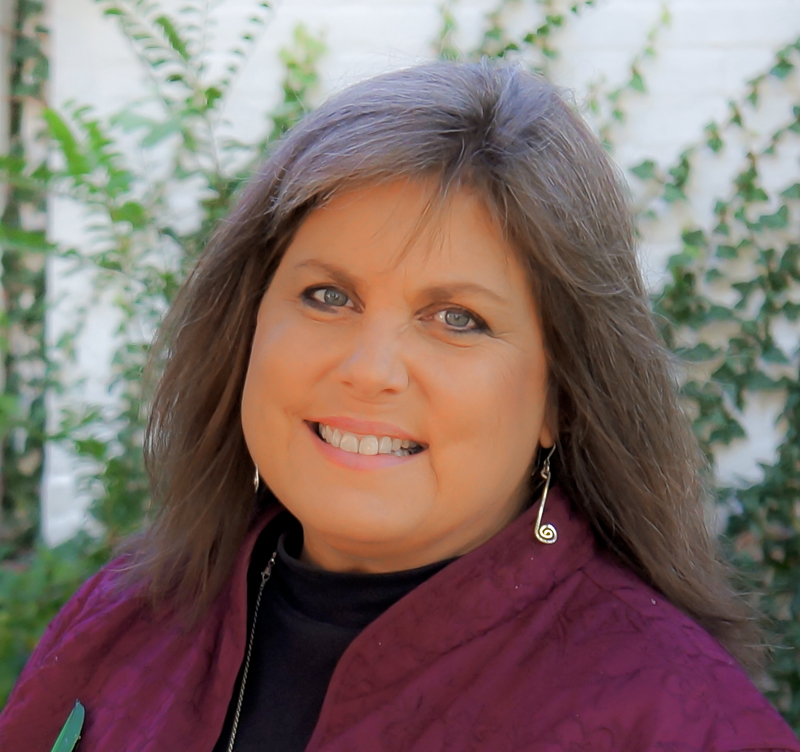 Mindie claims that her tours will traverse some of the most beautiful and not-often-seen parts of Ireland – the sites that don't make it on the typical tours of pubs, cliffs, castles and museums. This is truly the "hidden Ireland."
Our guests are traveling with a sense of purpose – traveling within the context of a story … and the land is littered with stories and spirits from the past.  We make an effort to place our guests in contact with Irish people … to engage, to talk, to learn.  People that finish our tours are changed. The travel experience transforms them, and they make lifelong friends.
~ Mindie Burgoyne

About the Tour Guide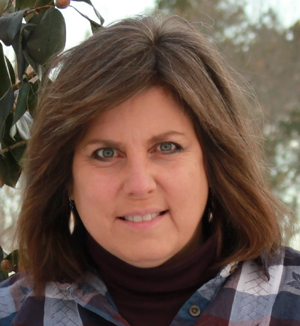 Mindie Burgoyne, a Maryland author and travel writer, has been traveling to Ireland researching thin places for twenty years. She is the author of several books including Haunted Eastern Shore: Ghostly Tales from East of the Chesapeake published by the History Press, 2009. She has a successful blog on thin places and a travel blog called the Travel Hag. Her writing and photographs have been published by CBS News, National Geographic Television Network, the Today Show, the Vancouver Sun, MDBiz Media and Maryland Tourism website. She is currently writing Thin Places: Irish Gateways to the Otherworld, due to be published in 2014